Saturday, February 16, 2019
10:00 am - 3:00 pm
Abbotsford Islamic Centre, 1980 Salton Ave. (near Marshall), Abbotsford, B.C.
This event has already occurred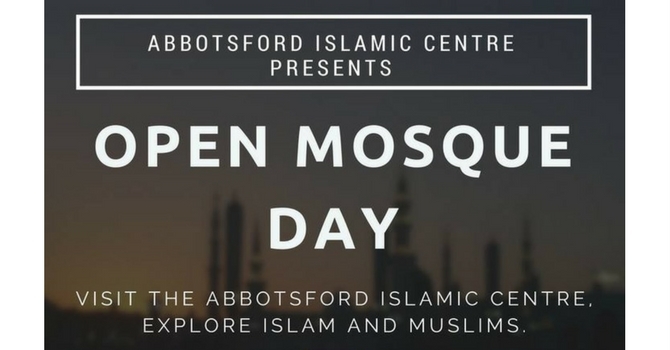 The Abbotsford Islamic Centre is hosting its 3rd Annual Open Mosque Day on Saturday, February 16th, 2019,from 10:00 am to 3:00 pm. Open Mosque Days have become a great way of bridging the gap between Muslims and non-Muslims around the globe and the Abbotsford Islamic Centre (AIC) is excited to have united with major Mosques across BC to participate in this initiative. This will be Canada's first province-wide Open Mosque Day.
Besides delicious snacks, friendly faces and wonderful conversations, volunteers will help with a tour of the Mosque and a display of various themes surrounding Islam and Muslims. The event is free of cost, open to all and registration is not required.
The Abbotsford Islamic Centre is located at 1980 Salton Ave. (near Marshall) in Abbotsford. Everyone is welcome!
For more information: Open Mosque Day 2019