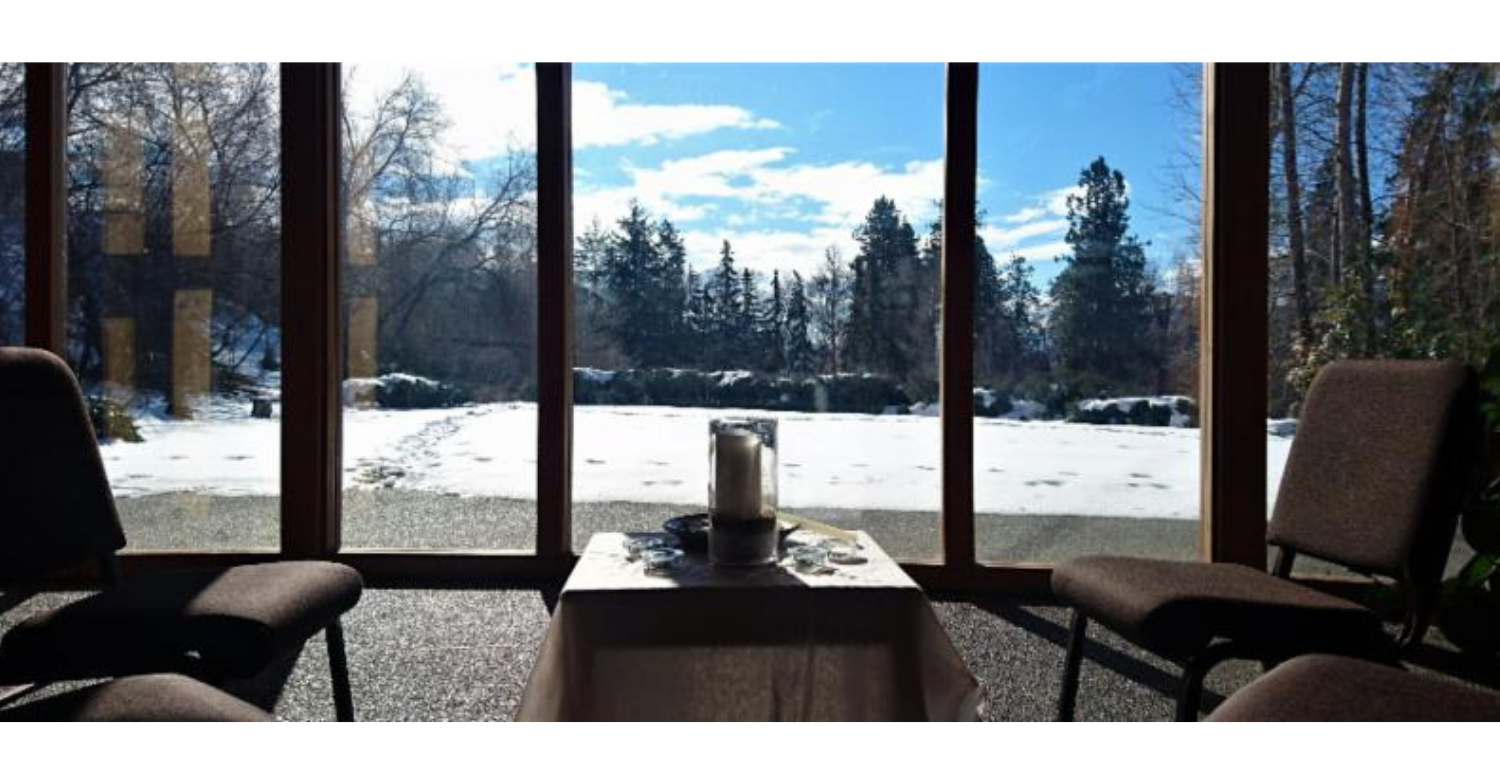 Greetings!
The last month has seen winter keep its hold on the Naramata area much like it has done for the rest of our country. But, even with the snow still on the ground, workers are out in the surrounding vineyards beginning to prune and prepare the plants for their spring growth. Like those workers, your Centre team has been hard at work refining our 2019 program offerings, tending to our site and buildings, and supporting community life here at the Centre and in the village.
Learning and Retreat at the Centre
People are arriving at the Centre, on personal retreats and study leaves, to spend time reading, writing, reflecting and enjoying the multitude of gifts on offer by the local community at this time of year.
Summer programs are starting to fill up. We have already sold out three of our programs this summer! Summer Weeks 4, 6 and 7 reservations are quickly filling up for our accommodations and programs, so don't delay in registering.
If you are concerned about the 50% deposit required for registrations, please contact the office by email at [email protected] or call 1-250-496-5751 and talk to Jean to secure your place today.
For more information: At the Heart of the Centre
Photo credit: Charmaine Pearce